Comprehensive Parkinson's Therapy and Wellness Center
It doesn't matter when you start. It only matters that you start.
1 on 1 Training and Group Exercise Classes
with Dr. Alison Geymer and her Team
Dr. Alison Geymer, PT has had a dream of providing a comprehensive neurological and Parkinson's therapy and wellness center for over 10 years. When she met Dick Frazier, a person with Parkinson's,  the Dream became a reality.
Dick has been traveling the metroplex in order to utilize all of the services he needs to tackle his Parkinson's head on. He really wanted to be able to go to one place and get everything he needs; and now he can! Our center has specialized Parkinson's physical therapy, including LSVT BIG, PWR! Moves, Rock Steady Boxing techniques, Cognitive Boot Camp (specific for people with Freezing of Gait), the NewGait device, BalanceWear vest fitting and training, functional dry needling and more!
 Oh and we also have: group exercise classes broken down by functional level, lifestyle medicine consults and coaching, caregiver programs (coming soon!) and support groups. EVERYTHING you need to Beat The Hell Outta Parkinson's! (yes, I'm an Aggie).
People with Parkinson's and other neurodegenerative disorders CAN get better and STAY better!
What you DO, what you EAT, what you SUPPLEMENT with MATTERS
Brain change happens through consistent, guided, appropriately dosed activity and interactions
Change starts with objectively measuring where you're starting and continues by tracking where you have gone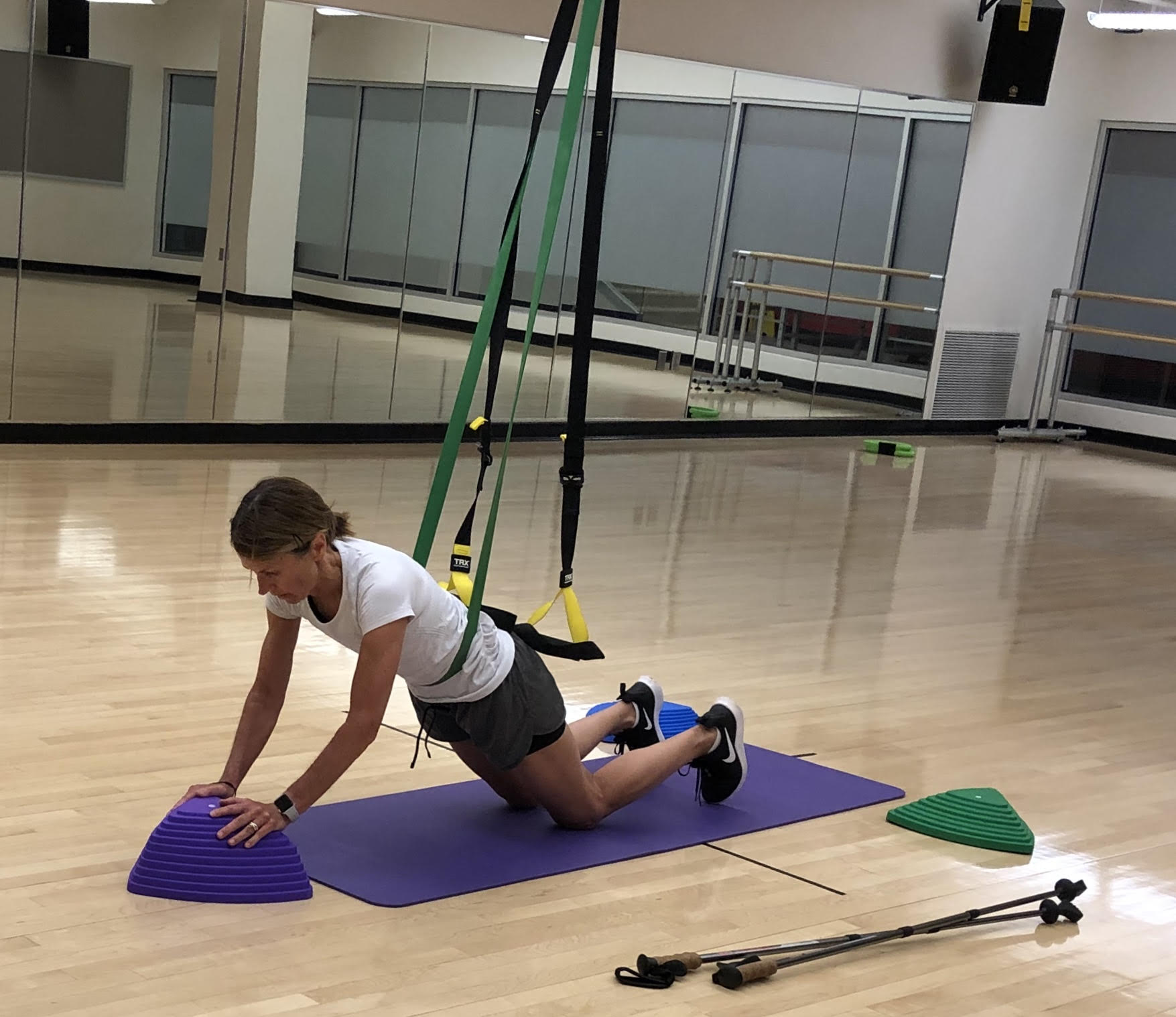 I was diagnosed with Parkinson's almost 7 years ago. I have worked with Alison for the majority of those 7 years. To say she is the best at what she does is an understatement. She knows Parkinson's inside and out. Everything from food choices, exercises to help delay the disease, to supplements. I especially enjoy her workouts including boxing, cardio, strength and stretches. I'm so excited that Big Heart will be available for those with Parkinson's and am ready to start working out and meeting new Parkinson's friends. You are in good hands!
"As someone with Parkinson's, this program has changed my life. Big Heart's "Fight Club" gives me a sense of control against this disease I thought was uncontrollable. I am becoming "rock steady" and I'm fighting back! I have learned if it's not challenging you, it's not changing you. If you or anyone you know has been diagnosed with (Parkinson's), please consider this program. The therapists and coaches are inspirational and push us to achieve what we didn't think was possible since the moment the doctors said "you have Parkinson's". It's physically, mentally and emotionally the best way to knock out Parkinson's!"
Contact us to get started with your baseline assessments and join our Parkinson's community.